Create your own legends by the sea with a luxury villa under the eye of Mount Olympus. Thetis, a sea goddess and mother of famed hero Achilles, takes up residence here in northern Greece and throws open her doors to warmly welcome a legion of guests.
Located in Pieria at the western side of Thermaikos Gulf, Olympus Villas are at the centre of one of the most beautiful and historic areas of Greece. Many easy adventures are possible to sites of interest like Mount Olympus, home of the Gods; the historical and well preserved Platomon castle with its spectacular views; or the gravity defying monasteries hugging the cliffs at Meteora.
MHTE: 0936K91000733801
€ 300 - € 600
AVG / NIGHT
EXPLORE THE VILLA
EXTERIOR
Take advantage of the excellent amenities offered both at your villa and surrounding beach and general location. There's so much to enjoy you'll never want to leave.
Private pool 8x4m with maximum depth of 2.8m
Shaded dining areas with ample seating
Balcony on 1st Floor
Stone-built barbecue
Private garden area of 800m2
Pool-side sunbeds
Hammocks
Adjustable sun umbrellas
INTERIOR
The stunning design and contemporary decoration creates an elite luxury experience in the heart of a traditional Greek setting.
Size: 150m2
Suitable for up to 8 people
Ground Floor: Living Room, Kitchen, WC, Fireplace
First Floor: 2 Bedrooms, 1 Bathroom
Basement: 2 Bedrooms, 1 Bathroom
Internal seating incl. couches, chairs and lounge
Modern kitchen with appliances and equipment
AMENITIES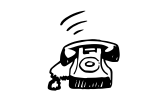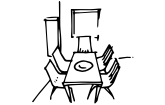 Dinning Room (inside & outside)
Fully Equipped Kitchen (cutlery)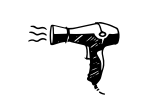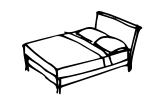 BOOK ON LINE
Get away to a private Greek paradise.