While basking in the glorious sunshine of Pieria, which stretches along the Aegean coastline, you will understand why the Nereids, the goddesses of the sea, chose this place as home. There is no place else where one can truly feel as close to the essence of the sea. Your own secluded accommodation is right next door so you can stay on the sand as long as you wish.
Sao was the sea goddess of safe passage and at Olympus Villas you will be calmly transported to a world of leisure. As there is space for up to 4 people you can share the beauty of a luxury villa with your closest friends and loved ones, surrounded by the natural greens and blues of this picturesque setting in northern Greece.
MHTE: 0936K91000733901
€ 300 - € 600
AVG / NIGHT
EXPLORE THE VILLA
EXTERIOR
This villa has a capacity for four guests and with all the services and amenities you could desire to make it an excellent location for any get-together of family and friends.
Private pool 8x4m with maximum depth of 2.8m
Shaded dining areas with ample seating
Balcony for each room on 1st Floor
Stone-built barbecue
Private garden area of 800m2
Pool-side sunbeds
Hammocks
Adjustable sun umbrellas
INTERIOR
The stunning design and contemporary decoration creates an elite luxury experience in the heart of a traditional Greek setting.
Size: 100m2
Suitable for up to 4 people
Ground Floor: Living Room, Kitchen, WC, Fireplace
First Floor: 2 Bedrooms, 1 Bathroom
Internal seating incl. couches, chairs and lounge
Modern kitchen with appliances and equipment
Personal Washing Machine
AMENITIES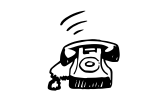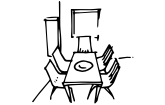 Dinning Room (inside & outside)
Fully Equipped Kitchen (cutlery)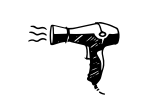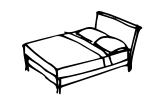 BOOK ON LINE
Open the doorway to your desires.