MHTE: 0936K92000696601
Villa Moskoff, designed by the Italian architect-owner Amina Arrigoni Moskoff, was completed in 1969 and is renowned across the country for its own historical importance and that of its owning family. The mansion-style chalet offer is set on 13 acres of private estate land and offers a fabulous, unrestricted view across the dream-like azure waters of the Aegean below. From the other sides of the house are the historic Byzantine castle of Platamon and the imperious mythological home of the gods, Mt. Olympus.
The spacious villa was carefully designed to take full advantage of natural light while maintaining a cool interior during the summer. Inside you will find a grand living room with plenty of space for a number of guests while the sleeping arrangements comfortably house 8 to 10 people across its three floors. The accommodation, despite its traditional charm also has all the modern conveniences a visitor would expect.
Serene and private, while only a short walk to the beach and local amenities, Villa Moskoff Amina is a truly unique experience for those looking for a luxury villa holiday with a difference.
€ 300 - € 600
AVG / NIGHT
EXPLORE THE VILLA
EXTERIOR
This villa has a capacity for eight guests and with all the services and amenities you could desire to make it an excellent location for any get-together of family and friends.
Estate of a 50 acre forest landscape 
Property at stake is 13 acres
Balcony for each room
Stone-built barbecue
Dining table
INTERIOR
The stunning design and contemporary decoration creates an elite luxury experience in the heart of a traditional Greek setting.
Size: 250m2
Suitable for up to 8 people
Ground Floor: Living Room, Kitchen, WC, Fireplace, 1 Bathroom
First Floor: 4 Bedrooms, 2 Bathroom
Internal seating incl. couches, chairs and lounge
Modern kitchen with appliances and equipment
AMENITIES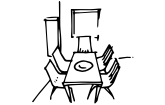 Dinning Room (inside & outside)
Fully Equipped Kitchen (cutlery)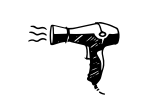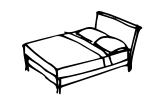 Cleaning Service is upon request with extra charge
BOOK ON LINE
Get away to a private Greek paradise.