With excellent catering facilities in the villa, including a beautiful, purpose-built stone barbecue pit, you can create a perfect night of culinary delight for all of your guests. The fresh local produce at the nearby markets is worth the trip on its own. Of course, you can always have your meals prepared externally if you would prefer to just lie by your private pool!
Your options are almost endless when you stay with Olympus Villas. Stroll by the beach or swim in the sea, relax around your villa or head out into the historical surroundings of northern Greece on an adventure. Whatever you choose we're always here to help and provide whatever you need to make your stay one you will never forget.
MHTE: 0936K91000781801
€ 250 - € 550
AVG / NIGHT
EXPLORE THE VILLA
EXTERIOR
Take advantage of the excellent amenities offered both at your villa and surrounding beach and general location. There's so much to enjoy you'll never want to leave.
Private pool 8x4m with maximum depth of 2.8m
Shaded dining areas with ample seating
Balcony on 1st Floor
Stone-built barbecue
Private garden area of 800m2
Pool-side sunbeds
Hammocks
Adjustable sun umbrellas
INTERIOR
The stunning design and contemporary decoration creates an elite luxury experience in the heart of a traditional Greek setting.
Size: 100m2
Suitable for up to 4 people
Ground Floor: Living Room, Kitchen, WC, Fireplace
First Floor: 2 Bedrooms, 1 Bathroom
Internal seating incl. couches, chairs and lounge
Modern kitchen with appliances and equipment
AMENITIES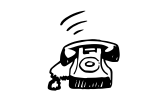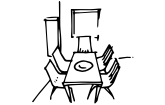 Dinning Room (inside & outside)
Fully Equipped Kitchen (cutlery)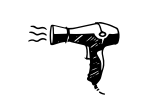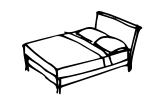 BOOK ON LINE
Feel the luxury of an elite villa holiday.