ΕΣΛ: 1001207
This beautiful villa is located next to the mellow seaside village of Neoi Poroi in Pierias, Northern Greece. Situated right by the gentle and soothing Aegean this discreet property opens right on to the beach. Of course, there is also a large private pool and lush garden within your own grounds so you have a wonderful personal space to enjoy and share with your friends and family.
A multi-level villa offering awe-inspiring views over the sea and the surrounding countryside, Villa Io is the embodiment of the perfect Greek summer-house getaway you have always dreamed of. Set between the two popular villages of Platamon and Neoi Poroi the visitor has a wide variety of options for interesting restaurants, chilled out beach bars, shops, and super markets. The villa also contains a charmingly decorated modern kitchen so you can cater for all your own culinary desires should you wish.
€ 300 - € 700
AVG / NIGHT
EXPLORE THE VILLA
EXTERIOR
Your front gate leads right onto the beach while the villa, its pool and the well- maintained garden offer an ideal escape to your own private world.
Location: Neoi Poroi, with access right onto the beach from front gate
Shaded dining areas with ample seating
Private pool
Outside bar
Balcony for each room on 1st Floor
Stone-built barbecue
Private garden area of 800m2
Pool-side sunbeds
Hammocks
Adjustable sun umbrellas
INTERIOR
A spacious interior gives you the freedom to sit back and enjoy your surroundings, while having all the modern conveniences you would expect from an elite luxury villa.
Size: 220m2
Suitable for up to 8 people
4 bedrooms with 4 bathrooms (2 en-suite and 2 common bathrooms)
Inside kitchen and dining area
1 Detached Bedroom with en-suite bathroom
Ground Floor: Living Room, Kitchen, 1 bathroom
First Floor: 3 Bedrooms, 2 Bathrooms
Internal seating incl. couches, chairs and lounge
Modern kitchen with appliances and equipment
Personal Washing Machine
AMENITIES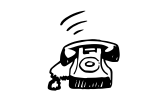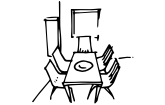 Dinning Room (inside & outside)
Fully Equipped Kitchen (cutlery)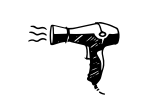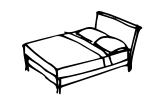 Cleaning Service is upon request with extra charge