The god of the sun, Helios, shines happily on Greece, making it one of the sunniest places on earth. That's why so many people from around the world come to visit and let the glorious rays of the Greek sun cleanse them of their stress and worries. For those who'd rather steer clear of the crowds at more touristy destinations a luxury villa holiday in northern Greece provides everything you could ever need with none of the fuss.
At the villa Helios you'll have the perfect base for whatever kind of sun holiday you want to have. Spend your days soaking in the clear blue waters of Thermaikos gulf or relaxing by your own private pool; go hiking or biking on the mountain trails of Mt. Olympus or mix in a bit of everything to create your own dream holiday for you and your loved ones.
€ 250 - € 550
AVG / NIGHT
EXPLORE THE VILLA
EXTERIOR
This villa has a capacity for four guests and with all the services and amenities you could desire to make it an excellent location for any get-together of family and friends.
Private pool 8x4m with maximum depth of 1.5m
Shaded dining areas with ample seating
Balcony for each room on 1st Floor
Stone-built barbecue
Private garden area of 800m2
Pool-side sunbeds
Adjustable sun umbrellas
Smart TVs, 43'' in the living room and 32'' in each bedroom
Air-condition in each room
INTERIOR
The stunning design and contemporary decoration creates an elite luxury experience in the heart of a traditional Greek setting.
Size: 100m2
Suitable for up to 5 people
Ground Floor: Living Room, Kitchen, Bathroom
First Floor: 2 Bedrooms, 2 Bathrooms
Internal seating incl. couches, chairs and lounge
Modern kitchen with appliances and equipment
Personal Washing Machine
AMENITIES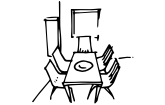 Dinning Room (inside & outside)
Fully Equipped Kitchen (cutlery)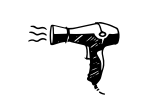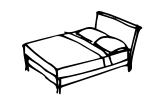 Cleaning Service is upon request with extra charge
BOOK ON LINE
Let us transport you to an elite world of privacy and luxury.