ΜΗΤΕ: 0936Κ91000782801
This lovely villa is located right in front of the beautiful crystal waters of the Aegean. Decorated with passion, this summerhouse will travel your senses in the Mediterranean lifestyle and will open its gate to the soul of the Greek spirit. Right in the heart of the cosmopolitan "Platamon" Village, a trademark of Northern Greece for its hospitality, the exquisite bars and restaurants, the high quality fish taverns, and the passionate nightlife.
The villa is located right next to various beach bars that will offer you daily entertainment and services right next to your house. Busy during the day but calm and quiet during the night, you can enjoy both the tranquility and the vibe of "Platamon". The destination is ideal for sightseeing, history lovers, boat sailing, nightlife, high quality restaurants, bars, mountain trekking and adventure seekers.
€ 400 - € 900
AVG / NIGHT
EFHARIS "SEA VIEW - BEACHFRONT"
EXPLORE THE VILLA
EXTERIOR
Built on a private beachfront property, this large villa has a capacity for twelve guests and all the facilities and amenities you could desire for a perfect get-together of family and friends. 
Location: Platamon, beachfront location with access straight onto the beach from the front gate
Private pool 10x5m
Large tended garden
Shaded dining areas with ample seating
Seating incl. couches, chairs and loungers
Balcony for each 1st floor bedroom
Pool-side sunbeds
Adjustable sun umbrellas
INTERIOR
The stunning design, expertly blending traditional Greek and contemporary decoration creates an awe-inspiring experience that will delight on first sight and live long in the memory.
Size: 200m2
Suitable for up to 12 people
6 bedrooms with 2 en-suite bathrooms and 2 extra bathrooms
Fully equipped modern kitchen
Dining areas inside and outside
Ground Floor: Living Room, Kitchen, 3 Bedrooms, 1 Bathroom, 
First Floor: 3 Bedrooms (2 with en-suite bathrooms), 1 Bathroom
Internal seating incl. couches, chairs and loungers
EFHARIS "SEA VIEW - BEACHFRONT"
AMENITIES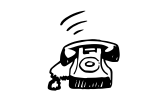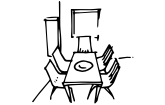 Dinning Room (inside & outside)
Fully Equipped Kitchen (cutlery)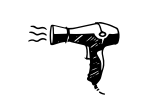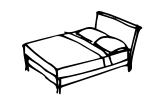 Cleaning Service is upon request with extra charge
EFHARIS "SEA VIEW - BEACHFRONT"
DISTANCES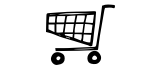 EFHARIS "SEA VIEW - BEACHFRONT"
BOOK ON LINE