Aktaia is the embodiment of the sea-shore, a location resting softly by the gentle waves of the Aegean. This luxury villa is in harmony with the sea and a  perfect location for enjoying beach life. Here you can stroll along one of northern Greece's most beautiful beaches and unwind in its clear blue waters, soaking in the atmosphere of a holiday made in heaven.
The joys of having your own luxury villa with a private pool mean you can create your own little world just for you and your loved ones. Explore the wonders of your surroundings through daily trips or simply relax and enjoy the peace, whatever you wish you can make it real at Olympus Villas.
MHTE: 0936K91000733801
€ 200 - € 550
AVG / NIGHT
EXPLORE THE VILLA
EXTERIOR
This villa has a capacity for eight guests and with all the services and amenities you could desire to make it an excellent location for any get-together of family and friends.
Private pool 8x4m with maximum depth of 2.8m
Shaded dining areas with ample seating
Balcony for each room on 1st Floor
Stone-built barbecue
Private garden area of 800m2
Pool-side sunbeds
Hammocks
Adjustable sun umbrellas
INTERIOR
The stunning design and contemporary decoration creates an elite luxury experience in the heart of a traditional Greek setting.
Size: 150m2
Suitable for up to 8 people
Ground Floor: Living Room, Kitchen, WC, Fireplace
First Floor: 2 Bedrooms, 1 Bathroom
Basement: 2 Bedrooms, 1 Bathroom
Internal seating incl. couches, chairs and lounge
Modern kitchen with appliances and equipment
Personal Washing Machine
AMENITIES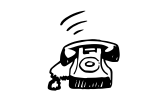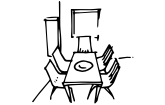 Dinning Room (inside & outside)
Fully Equipped Kitchen (cutlery)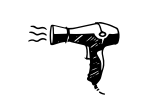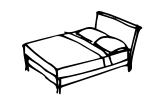 BOOK ON LINE
Let us transport you to an elite world of privacy and luxury.